Cesar Chavez Central Library
Reference Librarian
Gretchen Louden
605 N. El Dorado St
Stockton, CA 95202-1907 Map
Upcoming Events
More....
About the library
The Cesar Chavez Library offers a circulating collection of library materials in English. Other circulating materials are available in Spanish, Chinese, Hmong, Khmer, Vietnamese, Japanese and Filipino.
We also offer over 20 computer workstations with Microsoft Office 2002 (Word, Excel and PowerPoint) and Internet use, two Microsoft Word dedicated computers, six computers for children under the age of 12, printing, and free Wi-Fi service.
Newspapers and magazines are available for browsing.
The library also has a reference collection, five self-service express checkout machines, a book magnifier, four copy machines and four microfilm reader/printers.
There are typewriters available on a first come-first served basis.
Free Computer Classes
The Chavez Library offers free computer classes for adults. For more details check our events calendar.
After-Hours Bookdrop
There is one bookdrop that is open when the library is closed. It is located near the downstairs library entrance on Oak Street underneath the stairs.
Parking
Free parking is available all day in the Civic lot west of the Library (across Center Street). Parking is available on the streets surrounding the Library (except El Dorado), some spots free for a limited time, some metered.
Displays
If you have a personal collection or your club has a special display to show, the Cesar Chavez Library has a space where you can share them.
There are three display spaces for reserve at the library for public use.
Children's Area: locked case
Adult Area (downstairs): locked case
Adult Area (downstairs): open wall display
To reserve any of the above displays, contact Amy at reference@stocktonca.gov or call 937-8221 and press 3 for Reference.
Library Gallery
A monthly series that highlights the talent of local artists. Located on the second floor, against the west wall.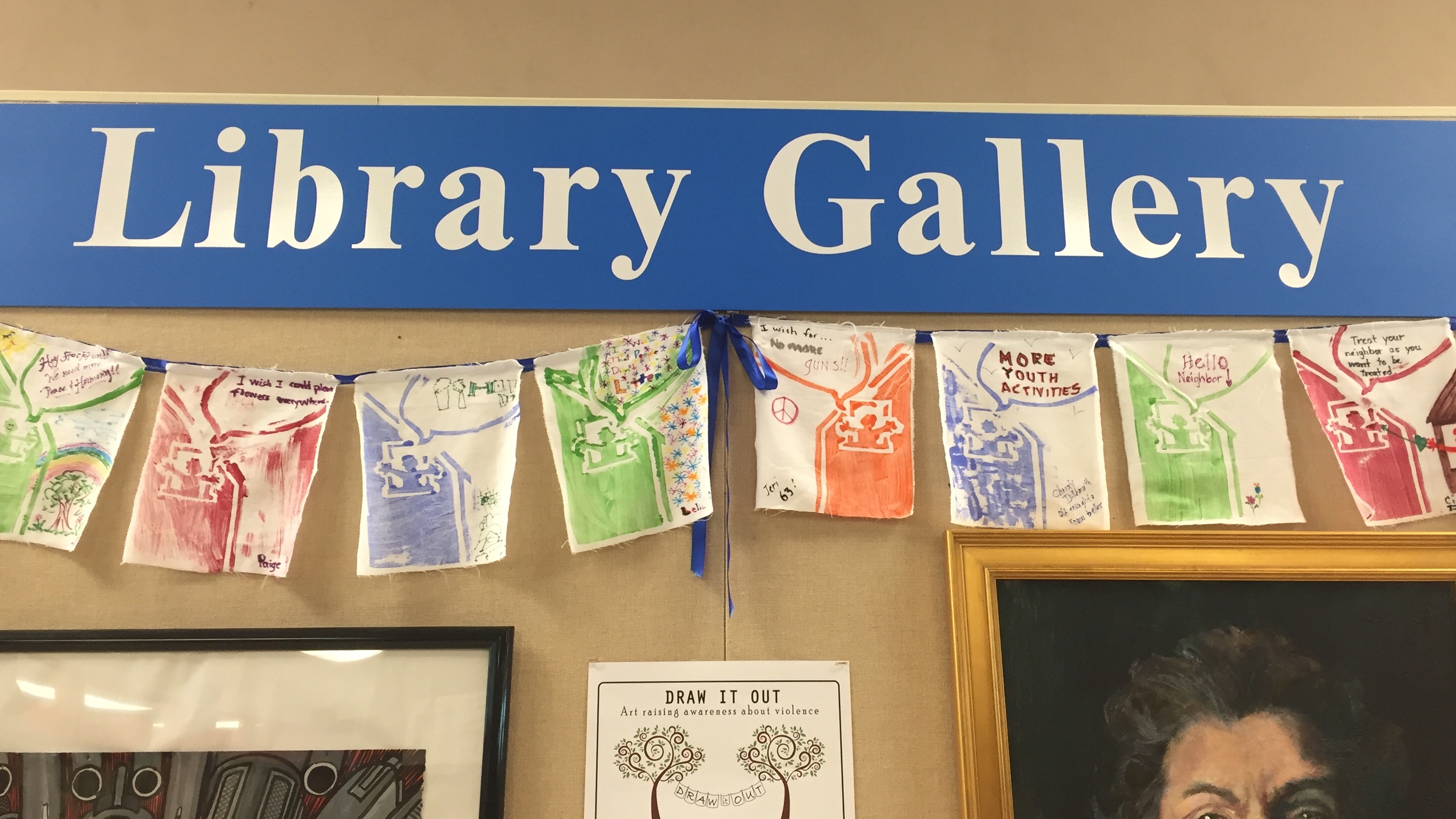 Permanent Displays
Sister Cities Exhibit
Donating Books to the Library
You may donate materials to the library by going to the Friends of the Library bookstore located at 1724 W. Hammer Lane in Stockton during their regular business hours:
Wednesday, Friday & Saturday: 10:00 AM - 4:00 PMMonday & Tuesday: 10:00 AM - 6:00 PM
Thursday & Sunday: CLOSED
Volunteering
Any persons 14 and above wishing to volunteer at the library can go to either the Storage Desk or the upstairs Reference Desk to pick up an application. All volunteers must be willing to commit to at least three months of service (2-4 hours per week).
Library News
Digital Media Download Site Launched
more
About Stockton
City web site: www.stocktonca.gov
Tourism: www.visitstockton.org