Stribley Branch Library
COMING SOON! COMING SOON! COMING SOON!
Branch Librarian
Amanda Luna
1760 E Sonora St
Stockton, CA 95205 Map
Upcoming Events
More....
New location opening March 2nd, 2019!
For more information, follow along on Facebook at https://www.facebook.com/events/318667332322524/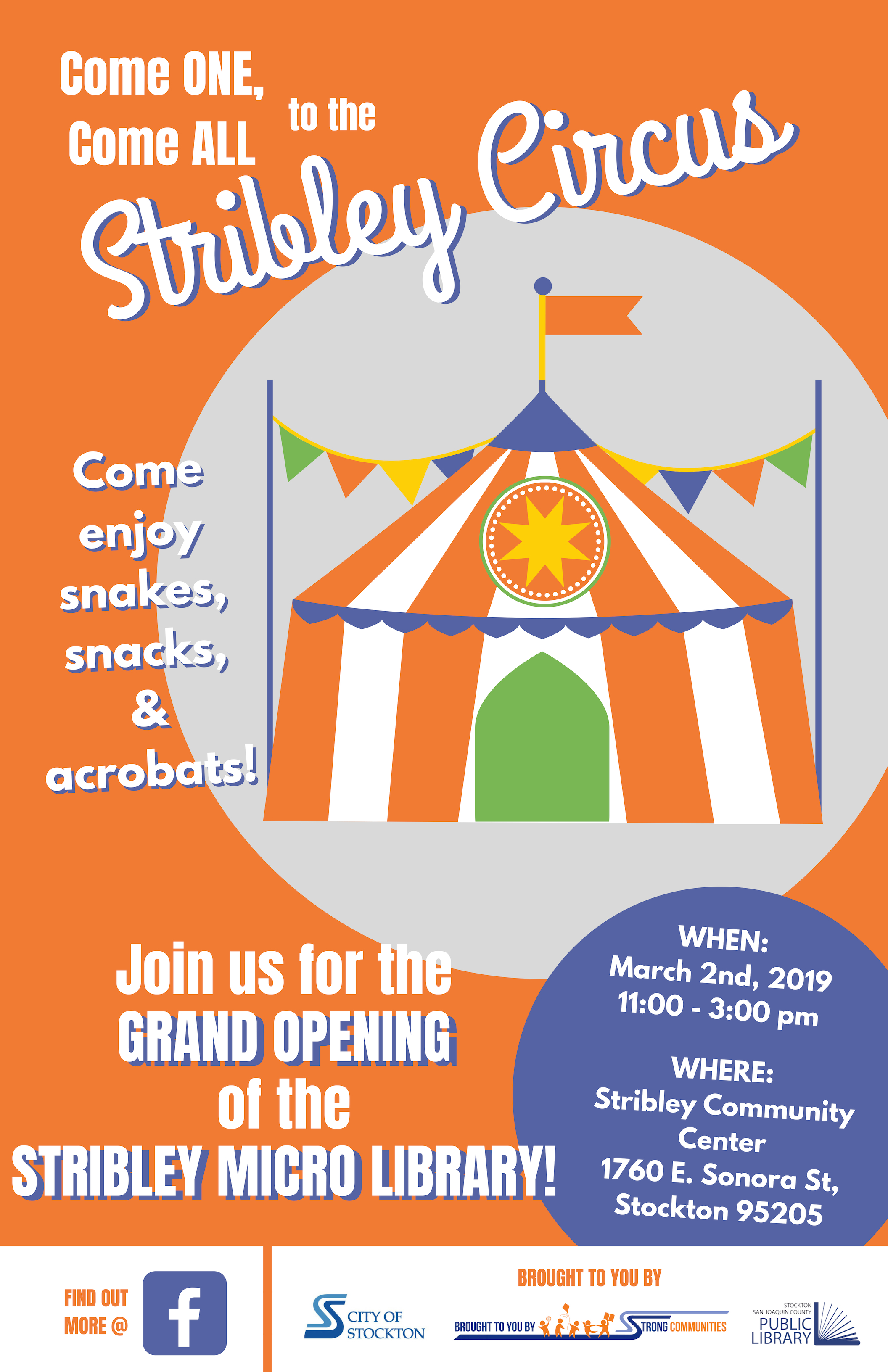 Philosophy
The Stribley Micro Library strives to follow the Stockton-San Joaquin County mission statement:
Building resilient communities by cultivating healthy bodies and curious minds.
We work toward this goal by working in and with our community through engaging programs, by making information and resources accessible to all, and through a constant dialogue with our patrons.
This library was made possible through the Strong Communities Initiative.

About Stockton
City web site: www.stocktonca.gov
Tourism: www.visitstockton.org