Genealogy
Volunteers
Volunteers from the San Joaquin Genealogical Society will be available to help with your family history questions. The volunteers are on vacation in November and December. They will return on the first Tuesday in January (the 6th) to help you. They will then resume their regular schedule of every first and last Tuesday, 10-1. The Society researcher is still available to look up obituaries and other genealogical information upon request for a fee.
---
Licensed Databases

Paid for by the Stockton-San Joaquin County Public Library
** available only if you are in the library
Genealogical records from around the world.
Brief biographies from reference works by the Gale Group.
---
Library Collection
The Stockton-San Joaquin County Public Library has a large, non-circulating genealogy collection on the upper level of the Cesar Chavez Central Library. The collection includes the following materials.
200 Family Histories from across the country
1500+ Genealogy books with records for nearly all 50 states, European countries, hereditary societies, and U.S. military and land records
San Joaquin County vital records, cemetery records, and more in books published by the San Joaquin Genealogical Society and other local authors
125 periodicals from genealogical and historical societies
The Library also owns many circulating books on how to do genealogy that you can read at home.
The San Joaquin Genealogical Society has donated the majority of the material in the Genealogy Reference Collection and continues to do so each year. The Society gives periodic workshops in the Library. The Society also publishes books of San Joaquin County records.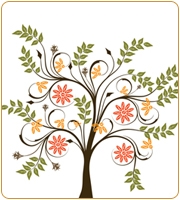 Genealogical Society Volunteers are available to assist you