Vital Statistics
Obituaries from the Stockton area
Copies of obituaries from Stockton area newspapers and vital records from the Stockton-San Joaquin County area are provided by volunteer researchers for a small fee.
Vital Records Sources
From "States & Territories" click on a state and scroll down to its records description. Below the state details, find a list of counties and their vital records office information. Also found at the county-level are links to local USGenWeb Projects and other local, Internet-based information for genealogists. Ignore all the ads!.
Links to online death indexes are arranged by state and county. Included are death indexes, obituaries, probate indexes and cemetery & burial indexes. Both fee and free sites are included..
**

available only if you are in the library

Click on the SEARCH tab (or choose Search All Records in its drop-down menu). Then choose a state or world region and then country. You will see the list of Birth, Marriage & Death records available for that location.
SOME SAMPLES:


California Birth Index, 1905-1995
California Marriage Index, 1960-1985
California Death Index 1940-1997
Social Security Death Index approx 1960 to present.
FamilySearch.org has a huge collection of vital records for the United States and many countries of the world. It has both civil records and church registries.
Scroll down the opening page and choose a country or region of the world. Then browse the location that interests you. Some databases have name indexes; others must be browsed image-by-image like microfilm. More records are being added every month. Check back often.
SOME SAMPLES:

Search baptism, marriage and burial records for each California mission. Records include Indians, soldiers, and settlers of Alta California from 1769 to 1850..
This extraction program includes pre-1900 marriages for Arizona, Idaho, and Nevada. Many Idaho, Nevada and Utah counties have been extracted into the 1930s or later. There are also a small number of records for Wyoming, eastern Washington, eastern Oregon, western Colorado and some California counties. Eighteenth century New Mexico marriages are being added now.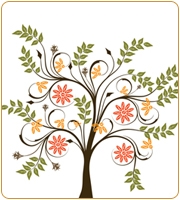 Genealogical Society Volunteers are available to assist you