Libraries & Record Repositories
You may borrow materials from other libraries. This is done through Link+ (recommended) or interlibrary loan. In some cases you may also borrow directly from libraries listed here.
Local FamilySearch Centers:
Stockton: 800 W. Brookside Rd., 951-7060
Lodi: 721 Ham Lane, 369-4148
Manteca Center: 6060 E. Northland Rd., 239-5516
Tracy: 1981 Chester Drive, 835-1816
FamilySearch Centers offer free access to Ancestry.com, HeritageQuest, Fold3, the Godfrey Library database subscriptions and more.
Major Genealogy Collections
Major Genealogy Collections in the United States may be found at the following libraries. Most of these libraries do not loan their genealogy materials, but you can at least verify the existence of titles that may be available elsewhere.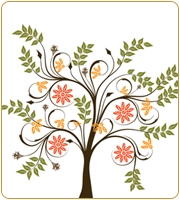 Genealogical Society Volunteers are available to assist you