Census Data
**available only if you are in the library

All U.S. Census Records 1790-1940 (including 1890 Veterans Census)
Many U.S. Mortality and Agricultural Census Records
Indian Census Rolls from the Bureau of Indian Affairs, 1885-1940
Many state censuses including the California 1852 census
Census records from the United Kingdom, Ireland, Canada, Australia, Mexico and more
FamilySearch Census Records


Indexing and sometimes images for the U.S. Census 1790-1940
Many State Census Records including the 1852 California Census
International census records for the United Kingdom, Canada, Australia, Germany, Ghana, Mexico, and more.
Particularly good for identifying and finding state censuses. Shows both free and fee-based websites that have census records available. Includes many Indian census records.
FREE BLANK CENSUS FORMS TO DOWNLOAD AND PRINT
U.S., U.K. and Canadian forms (Free)
1790-1920 with links to forms on other websites.
U.S. Census 1790–1940 and simple English and Irish forms for any year.
This link takes you to a 59 page "book" with descriptions of all the U.S. Censuses along with printable forms. Its 1790-1840 Census Summary form is particularly useful. It also has a 1850-1930 Census Summary form. You can save or print individual pages from the book.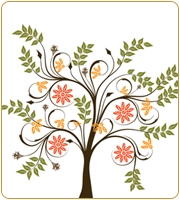 Genealogical Society Volunteers are available to assist you