Wadsworth Room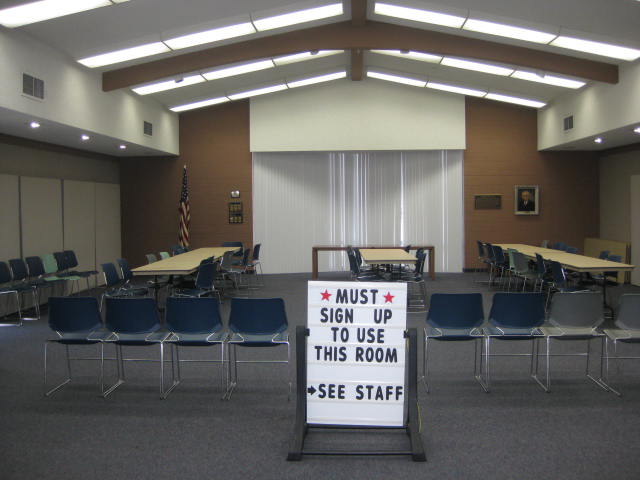 Who Can Use
The Community Room can be booked by non-profit groups and organizations. Use of the room is subject to availability.
How to Reserve
Please call (866) 805-READ (7323) to check on the availability of the room.
Features
The room features six foot tables and chairs along with a projector screen and wireless internet access.
Capacity
128 persons maximum.
Fee
There is no fee to use the room.
Note
The Friends of the Tracy Library booksale is located in the Wadsworth Room, so the room must be open to the public at all times.